B&S Group is proud to announce the appointment of Ian Jones, who joins the senior management team as Head of Finance this month.
The appointment is part of the new management structure following the recent management buy-out.
Having previously worked across a range of sectors, from SMEs to blue chip companies, including Tritech Group and Kelloggs, Ian has always been in a manufacturing environment. Alongside extensive knowledge of manufacturing operations, Ian brings a wealth of experience in management accounting, in addition to product costing, stock control, and systems implementation.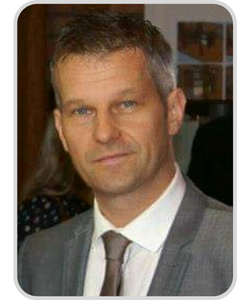 When asked about the opportunity to join B&S Group at such a significant stage for the company, Ian commented:
"It is certainly exciting to have the opportunity to work with a company that is going through a big transition and is looking to grow in the right sectors. The current management team together with High Wood Capital and its investors are focused on the growth of B&S Group and have a clear strategy to achieve their goals. I look forward to being a part of this.
With the current and future demand for cleaner energy growing, the group has aligned itself to enable delivery of innovative solutions to this sector and is a trusted partner for many of the major power industry providers. The business is looking to build on its platform in electrical switchgear, electronics and metal fabrication, and grow with the fast-evolving energy sector."
B&S Group provides full-service design, manufacturing, and installation solutions for a range of industry control applications, power systems, and energy management processes. Established in 1989, B&S Group collaborates with several major energy suppliers within the UK and Europe, supporting some of the world's largest renewable energy projects. For over 30 years, B&S Group has been at the forefront of revolutionising the energy sector supporting the transition to becoming a greener industry.
The current management team together with High Wood Capital and its investors aim to help B&S Group become the go-to supplier of custom, innovative, and technically advanced integrated solutions of the highest quality and integrity. Additionally, B&S Group will continue to deliver the very best full services solutions for safe, efficient, and reliable power management systems.