Site Surveys & Camera Hire
Thermal Imaging Surveys
Thermal imaging surveys are one of the most valuable tools in modern day asset management. Thermographic imaging is the ideal non-invasive diagnostic tool, for fault testing, load testing and temperature trending of power connections and equipment cooling.
A thermal imaging survey detects anomalous heat production that is not visible to the naked eye which can be crucial, as failure to detect this heat can lead to unplanned outages or even fire. The survey can also help to improve electrical energy efficiency within the facility by helping to identify and remove the common power and cooling issues.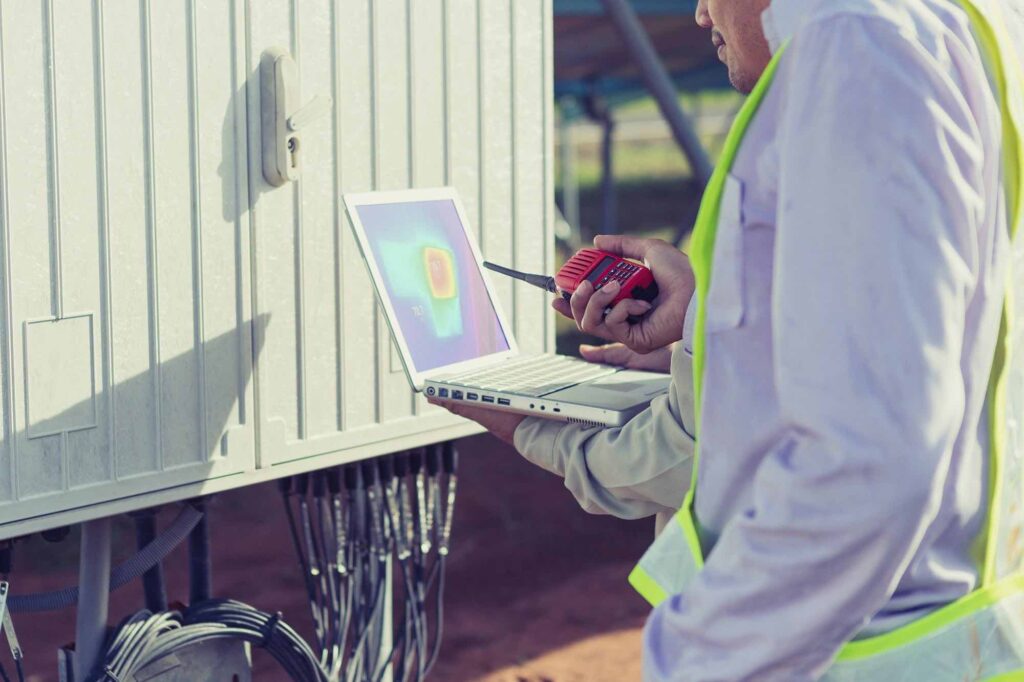 Battery Inspection Surveys
Over 80% of UPS system failures are due to battery faults. A battery inspection survey provides a thorough inspection of the battery, the installed UPS system and the operating environment. The survey identifies bad connections, pole corrosion, dust, humidity and temperature issues that will impact the expected working life of the battery. Thermal imaging is included as standard to detect the hardest-to-find heat-related issues. 
Power Quality Surveys 
Power quality has a major impact on equipment life and energy costs. In addition, poor quality can lead to failure of critical supplies. A survey that logs all essential data can avoid disruptions due to failure, identify opportunities to optimise power consumption, and avoid costly outages. B&S is the UK partner of Metrum, the leading European manufacturer of Class A analysers in accordance with IEC 61000-4-30.