At B&S, we understand the importance of providing reliable UPS Systems (Uninterruptible Power Supplies). Our aim is to provide high quality power to safeguard and protect business equipment and critical infrastructure against mains failure or disturbances.
B&S offers a complete range of professional UPS and DC power systems including:
True online double conversion AC UPS from 300VA to 1MVA
Stand-alone DC chargers and industrial DC power systems
Railway power supply systems
Modular DC & AC systems
Batteries for standby and starting applications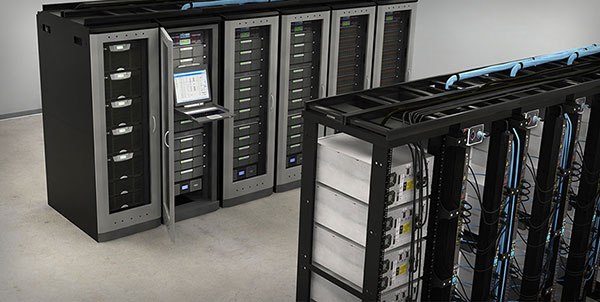 All of our systems feature innovative technology from IGBT devices, including redundant microprocessor controlled architecture, which is designed to withstand harsh conditions and is fully compatible with all battery technologies. B&S prides itself on consistently delivering exceptional quality; our UPS and DC power systems provide unparalleled reliability and industry-leading efficiency ratings.
As a preferred supplier, B&S works alongside each of our clients to design bespoke solutions to fulfill all required specifications. These power solutions can be supplied as stand-alone equipment, or they can be further enhanced with the addition of intelligent controllers, remote system monitors, battery management units and a full range of distribution modules to provide an integrated industrial solution. B&S also provides packed systems in bespoke containers, housing generators, UPS, batteries and switchgear.
Our team has the expertise to provide practical, professional advice throughout the design and manufacturing process of our UPS and DC systems. For more information or to speak to a member of our team, please contact us today.