B&S understands the importance of after sales care and that a quality approach to service support is fundamental for any technical solution. Over the years we have developed a range of services and maintenance contracts focused on customer needs and expectations.
Our onsite maintenance services cover:
UPS Systems
DC Chargers/Batteries
Switchboards
All electrical equipment requires regular servicing to ensure consistent reliable and efficient operation. Failure to perform regular maintenance can often result in system breakdowns, which can be time-consuming, difficult to repair and costly.
From our head office base in Chester, our specialist technical team provides commissioning and maintenance support services, including:
Fully comprehensive maintenance contracts
A 24 hour engineer call-out service
A guaranteed 12 hour response time
Preventative Battery Maintenance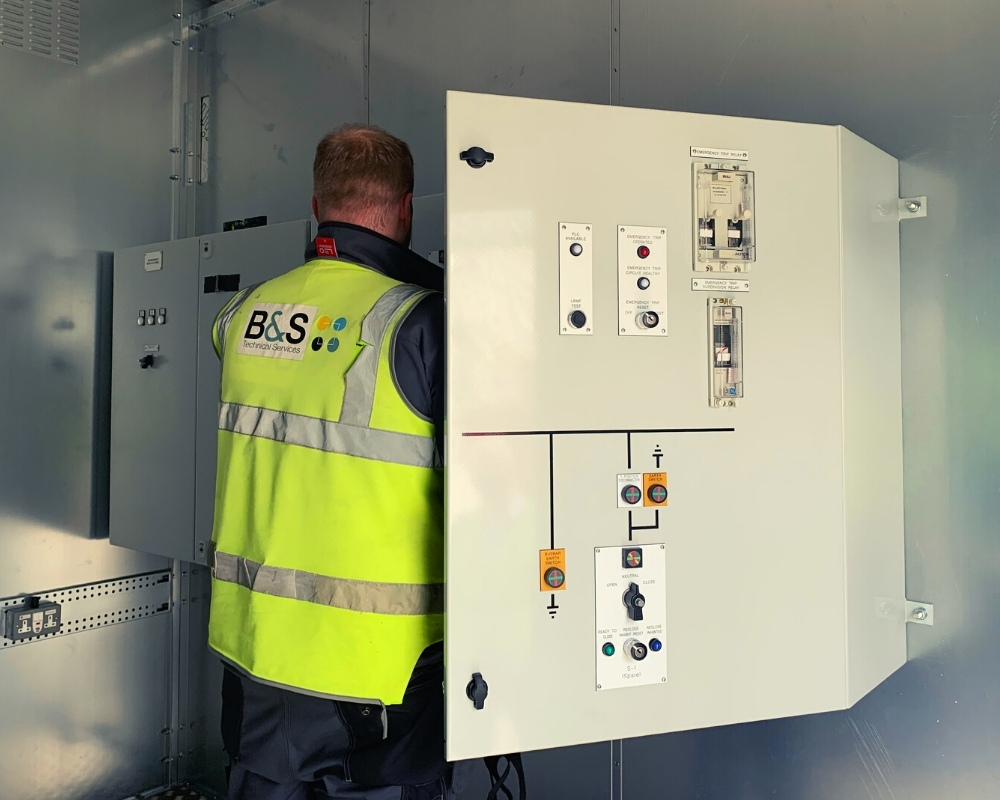 Our engineers are experts in the installation and maintenance of electrical systems. The team is highly trained and has acquired many years of experience, of all ratings and configurations. Once equipment has been commissioned, our service & maintenance team will provide a bespoke contract to the specific requirements of each client. The following service levels are available as standard:

Level 3 – UPS
2 x 6 monthly maintenance visits in normal working hours
24 hour emergency call out cover with 8 hour response time
Cover for ALL labour costs on emergency call outs
Cover for ALL replacement parts

Level 2 – UPS
2 x 6 monthly maintenance visits in normal working hours
24 hour call out cover with 12 hour response time

Level 1 – UPS
1 x 12 monthly maintenance visits in normal working hours
Next day working day response for emergency call outs
B&S field services operate controlled procedures in accordance with BS EN ISO 9002 and is B.S.I registered. For more information about our range of technical maintenance contracts please contact us today.